Design by Josephine Seibt
As published in the press release from 06/23/2023, AAINJA will unfortunately not perform this year. Instead, Homero Cortés, founder of AAINJA will perform together with Calle Manigua.
You can find the press release here.
Bavarian Prime Minister Markus Söder
For the 4th time, the Bavarian Prime Minister Markus Söder has assumed the patronage of the Samba-Festival 2023 in Coburg.
Samba Royals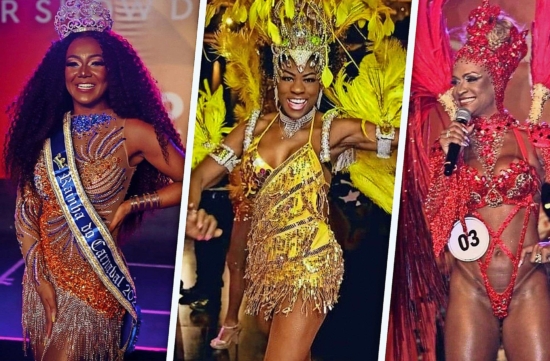 The plans for the 2023 Samba-Festival are in full swing. We look forward to welcoming three Highnesses in July: the new samba queen of the Tuiti samba school Mariana Ribeiro Passista (right) and the two samba princesses Patricia Argolo Bombom (middle) and Monalisa Carvalho (left).
Veronice de Abreu ,,Miss Brasil Europe" will also participate at the Samba-Festival 2023. She will be in Coburg the whole weekend.